Your North Shore Mortgage Specialist
I am proud to have been born and raised on the North Shore. Over the past three decades I held senior consumer finance positions with General Motors Financial, Toronto Dominion Bank and Wells Fargo Bank prior to opening my own mortgage brokerage business as "Mortgage Dave" in 2005. I have helped my clients, some with challenging credit profiles, tight deadlines and other obstacles, obtain mortgages totaling more than $250 million, and have won numerous awards for my top performance as an independent broker finding the best mortgages for his clients.
My focus is on providing borrowers with exceptional personal service, to which the hundreds of customers I have served over the last decade will readily attest. Getting a mortgage can be a very stressful time, so let me and my 32 years of experience guide you through the process.
I am a member in good standing of the Mortgage Brokers Association of British Columbia.

Services
Having worked for almost 2 decades in lending before establishing myself as an independent mortgage professional in 2005, I have experienced home financing from every angle.
My services include every variation of a mortgage, including reverse mortgages, plus many other financial/lending solutions. As an independent broker I can find the absolute best mortgage solution, regardless of which bank is the provider, to meet the specific needs of each of my clients. Today's mortgage market is complex, with a myriad of choices, but I know the market inside and out and will make the entire mortgage process easy for you. I will take the stress out of the equation and handle everything quickly while ensuring your privacy. It is important for me to deliver results so you can relax and enjoy your home without any worries. Note that I am paid by the banks so there is no cost to you.* I am an honest and hard working person and almost all of my business comes by referral from happy clients.
I appreciate you taking the time to visit my website and, whether you are a seasoned property owner or a first-time buyer, I look forward to providing the solution you need.
Residential Home Purchase
There are generally two ways to get a mortgage in Canada: through a bank, or through a licensed mortgage professional. A bank only offers the products from their particular institution. Licensed mortgage professionals send millions of dollars in mortgage business each year to Canada's largest banks, credit unions, and trust companies.
First Time Buyer
Buying a home can be exciting and terrifying all at the same time! You want to take advantage of today's low rate environment but it can be overwhelming to sort through all of the options. Mortgage Dave will help get you the right combination of mortgage features, privileges and rate that is best matched to your needs.
Refinance/Equity Take-Out
An Equity Take Out is a term used for obtaining funds against some of your home equity. If you've owned your home for a few years, chances are you have built up some nice equity. Maybe now is the time to take advantage of that. Lenders will let you refinance up to eighty percent of your homes' value.
Mortgage Renewal
Don't be too hasty in signing that renewal form and sending it back to the lender. Are they offering you a good deal? How do you know? Let me review your offer before you sign so I can give you a second opinion. There may be a better option. Lender 'specials' and mortgage products are constantly changing. I track these offerings full time.
Reverse Mortgage
Chances are that the equity in your home has grown over the years and it now makes sense to use this built-up equity to ease cash flow. If you are 55 years or older, you can use your home's built-up equity and you don't have to repay the debt until you sell or transfer your property. By using a Reverse Mortgage, you change some of the equity in your home into cash – TAX FREE!
Special Situations
These days it seems harder than ever to get a mortgage! Especially if you don't fit the typical mortgage profile. That's where I can help. I will find you the perfect mortgage that fits your unique situation.
About Dave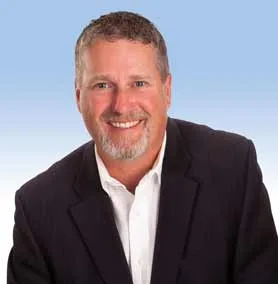 I am fortunate that the North Shore has always been my home. Currently I reside in Lions Bay. Supporting the North Shore community is important to me. I have been a member of the Lynn Valley Lions Club, held the role of VP of the Lynn Valley Community Association and I was also co-chairman of Lynn Valley Days for 2012-14. In 2012 I created "A Lynn Valley Christmas" — a popular annual event which puts 75 Christmas trees in the Village Square and raises money for the Christmas Hamper program. I also served on the board of the North Shore Hospice from 2015-2017.
I am a lifelong boater, and currently serve on the board of directors at the West Vancouver Yacht Club. My latest passion is fishing – you can often find me trolling our BC waters in hope of catching a salmon. On weekends, Allison and I spend much of our free time exploring our beautiful province.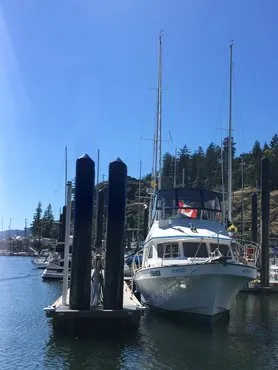 Giving back to and supporting my community
There's always something to do to make where we live more amazing.
Continue Reading
Stay Informed
Get notified of my latest videos with mortgage tips, current trends, and rates.